Tech Tips for Non-Tech People!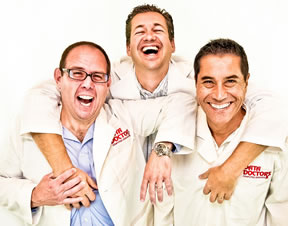 We give quick, one minute tech tips each weekday! Join us on a radio station near you as we talk tech. It's Tech Tips for Non-Tech People! You can post questions on
our Facebook page
anytime!
Original Air Date: Mar 8, 2021
Weather App for Data Nerds
Weather-related apps are abundant and if all you're looking for is a basic forecast, any of them will do.

But sometimes you need more detail especially when you are planning on doing something outdoors. This is when I turn to the Weather Underground app.

The incredible amount of information that you can gather via the app is simply amazing.

One of the coolest features of the app is that it can provide hyper-local information from weather stations that belong to others using the app.

Public weather stations are great, but adding the extra layer of private info which shows up in red gives you much better info for a specific area.

Elevation changes can make a big difference in temperature, which is why private reports can be so valuable.

The app also provides the moon phases and air quality information to boot.

For weather data nuts, this is about as good as it gets!
Feedback