Tech Tips for Non-Tech People!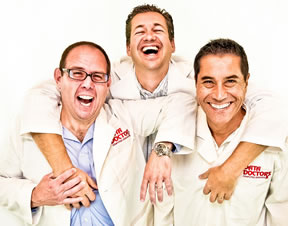 We give quick, one minute tech tips each weekday! Join us on a radio station near you as we talk tech. It's Tech Tips for Non-Tech People! You can post questions on
our Facebook page
anytime!
Original Air Date: Mar 25, 2021
Recovery Contacts for Facebook
Getting locked out of one of your own accounts is aggravating, especially if the process of regaining access is overly complicated.

Some companies like Facebook know that this could happen down the road and have created a way for you to quickly prove that you are the actual owner of the profile.

The Trusted Contacts option in your Facebook security settings is one that is worth checking out.

It allows you to select at least 3 or up to 5 of your friends that can be of assistance when you get locked out of your profile.

Facebook can then send a special code to all of the friends in your trusted contacts group.

Each of the codes will be different and you'll need any 3 of them to recover your account, which also makes it impossible for any of your friends to get in by themselves.

You may never need this, but it could come in very handy down the road.

It's like giving your friends a small portion of a secret code that only you can use if you're ever locked out.
Feedback