Tech Tips for Non-Tech People!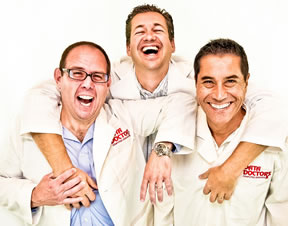 We give quick, one minute tech tips each weekday! Join us on a radio station near you as we talk tech. It's Tech Tips for Non-Tech People! You can post questions on
our Facebook page
anytime!
Original Air Date: Apr 9, 2021
Forms & Passwords in One Program!
A critical component in Internet security requires that you have a unique password that is long and complex for each of your online accounts to protect you in the event of a breach with any of the companies that you do business with.

Trying to remember all those passwords is a fool's errand, so you're going to have to come up with some way to securely store the passwords for all your accounts.

You can certainly write them down somewhere and do your best to keep the password list hidden or take advantage of secure tools such as Roboform https://www.roboform.com to do the work for you.

Not only can it help you with complex password storage, but it also has secure form storage for all those addresses and account numbers you routinely use online.

Once you've set it up, you can use some automated tools to open a web browser tab and input your username/password with one click of the mouse and all you have to do is remember one primary password from then on.

You can also secure the primary password with two-factor authentication to further reduce the ability of hackers to take over your accounts.
Feedback