Tech Tips for Non-Tech People!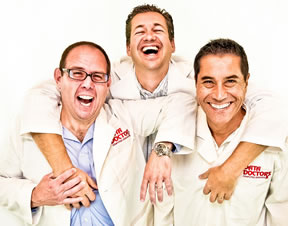 We give quick, one minute tech tips each weekday! Join us on a radio station near you as we talk tech. It's Tech Tips for Non-Tech People! You can post questions on
our Facebook page
anytime!
Original Air Date: Apr 16, 2021
Mac Attacks Are Growing!
As time goes on, we hear of more and more Mac-specific security issues because so many new users have migrated to Apple's operating system.

There was a time when there was no reason to install a third-party Internet security program on a Mac, both those days are long gone.

Despite the excellent tools built into the macOS, there are still points of exposure that should be addressed, especially with all of the browser-specific exploits.

The more careless the users, like with those youngsters in your household, the more important it is to have that extra layer of protection.

Users that spend a lot of time downloading and installing new programs, games and apps are at a much higher risk of exposure to new risks.

Cyber-thieves have also learned that those using the more expensive Apple computers are more likely to have more money, making them a more appealing target.

Remember, the Internet provides direct access to your computer from anywhere on the planet, so adding layers of security is always a good idea.
Feedback