Tech Tips for Non-Tech People!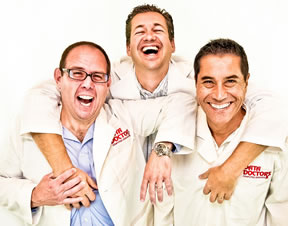 We give quick, one minute tech tips each weekday! Join us on a radio station near you as we talk tech. It's Tech Tips for Non-Tech People! You can post questions on
our Facebook page
anytime!
Original Air Date: Apr 30, 2021
Apps that Read Image Metadata
An unusual question was asked via social media that at first glance seemed a bit silly: How do I add a timestamp to my photos?

After thinking about the questions for a bit, we came up with a number of situations where this could be helpful.

One was as an easy visual method to provide the age of the image along with a way to maintain this detail within the photo itself.

There are hidden details on photos that can include a lot more than just the date which is contained in what is called the 'metadata'.

Apps the are designed to read the metadata can extract this useful information and in the case of timestamps, incorporate it into the image itself.

There are several apps that can do this including "TimeStamp It" for Apple devices https://itunes.apple.com/us/app/timestamp-it-photo-stamper/id327756085?mt=8 and Camera Timestamp for Android devices https://play.google.com/store/apps/details?id=com.ascendapps.cameratimestamp.trial

Fear not, these apps offer an updated look and feel for the timestamp as well as the ability to move then to any of the corners.