Tech Tips for Non-Tech People!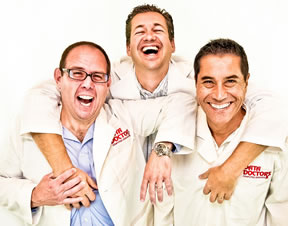 We give quick, one minute tech tips each weekday! Join us on a radio station near you as we talk tech. It's Tech Tips for Non-Tech People! You can post questions on
our Facebook page
anytime!
Original Air Date: May 6, 2021
'Card Trick' Infection Scams
No matter who you are, it's likely that you have or will get a call from someone claiming that your computer is infected and they can help you.

If you entertain their claims, they'll ask you to run certain 'tests' on your computer to confirm what they claim is true.

These 'tests' that they'll walk you through are nothing more than simple commands that will always provide the 'results' they say is proof of an infection…it's like a card trick where they guide you to the card they want you to pick.

The technical words that come up on the screen may seem convincing for less technical folks, but remember, they're guiding the process with a known outcome.

The worse case scenarios are when they convince victims to allow them to remotely access the computer to get rid of the malware.

The inevitable request for a credit card to cover the fix is a big-time red flag and part of the scam.

All you need to know is that no legitimate tech company will call you out of the blue to claim they detected something bad on your computer and you should only allow remote access to those you trust.