Tech Tips for Non-Tech People!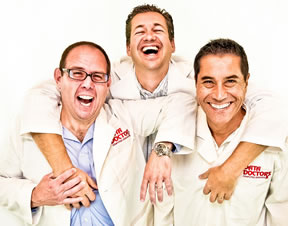 We give quick, one minute tech tips each weekday! Join us on a radio station near you as we talk tech. It's Tech Tips for Non-Tech People! You can post questions on
our Facebook page
anytime!
Original Air Date: May 7, 2021
App For Best Gas Prices
Many of you became first time RVers because of the pandemic and discovery this amazing way to explore the vast beauty of our country.

The larger your rig, the more expensive it can become because of fuel prices, so learning how to find lower priced fuel a bit off the beaten path can save you big dollars.

Having gas prices show up in Google Maps is great, but it doesn't provide nearly as much detailed info as my favorite app known as Gas Buddy.

It relies on its 70+ million users to update the pricing in both the United States and Canada.

You can save by planning ahead which is made much easier via the app or simply pop it open when you want to see the best deals within a reasonable range.

Not only do you get the most recent prices, it will show you the last time someone confirmed the stated price, which is usually that same day.

If you need the best price on diesel or premium only, the filtering option in the app makes it your default.

Just search for Gas Buddy in the major app stores to get started.