Tech Tips for Non-Tech People!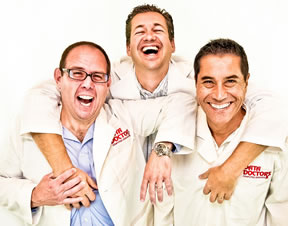 We give quick, one minute tech tips each weekday! Join us on a radio station near you as we talk tech. It's Tech Tips for Non-Tech People! You can post questions on
our Facebook page
anytime!
Original Air Date: May 13, 2021
Email Alternative for Organizations
Infiltrating a corporate network is the first step for hackers to wreak havoc and demand money for a fix and phishing employees have always been one of their tools of choice.

Spear phishing by pretending to be someone else in the organization has proven to be very effective for the bad guys.

Any business that wants to dramatically minimize the chances of being held hostage because an employee got phished should think about an alternative to email for company-based communications.


Think about how hard it is for an employee to ignore an email that appears to be from someone from the C-suite that needs immediate action.

Imagine being able to tell all employees that any email message that claims to be from another employee should be considered a fake because all communications are on another platform.

This is one of the many reasons that platforms like Slack  https://slack.com have become so popular in corporate America and should be a consideration for all companies.