Tech Tips for Non-Tech People!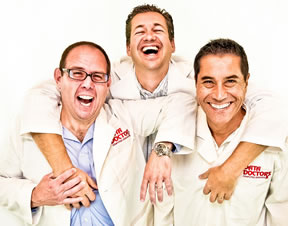 We give quick, one minute tech tips each weekday! Join us on a radio station near you as we talk tech. It's Tech Tips for Non-Tech People! You can post questions on
our Facebook page
anytime!
Original Air Date: May 14, 2021
Don't Neglect Your Hard Drive!
Most of the valuable items we own, from our cars to our homes require diligence to keep them maintained.

If you haven't added your computer to this list of maintenance items, we suggest you do.

You wouldn't operate your car without any maintenance at all and simply wait until something bad happened before taking it to a mechanic, so don't do it with your computer either.

Being proactive when it comes to your computer can save you both aggravation and money.

Windows users can start a maintenance routine by getting to know the Disk Cleanup tool that's built-in.

The primary focus of this tool is to rid your hard drive of unneeded files and to keep tabs on the remaining storage available.

If you've never used this utility or it's been a while, expect it to take some time to complete its initial scan.

As with any maintenance task, the more often you do it, the less time it will take, so consider making it a monthly task.