Tech Tips for Non-Tech People!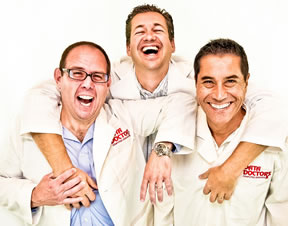 We give quick, one minute tech tips each weekday! Join us on a radio station near you as we talk tech. It's Tech Tips for Non-Tech People! You can post questions on
our Facebook page
anytime!
Original Air Date: May 25, 2021
Google 101 Teaching Tool
It should be obvious by now that Google can provide the answer to virtually any question anyone has, but that's just not obvious to everyone.

Invariably, someone in your network ends up being the one that gets asked these questions and if that's you, have we got a suggestion for you! 

The next time you get those obviously Googleable questions, send them to LMGTFY!

It stands for Let Me Google That For You: http://lmgtfy.com

Type their question into the search box and click on the Get Link button to get started.

Once you have the link, send it to the person that could use a gentle tutorial on how Google can easily provide the answers to the question that they asked much faster.

The cool thing is that when they click on the link you sent them, the LMGTFY website will literally take them through the steps to ask the question on their own.

This is one of the fun and educational tools that everyone can enjoy!