Tech Tips for Non-Tech People!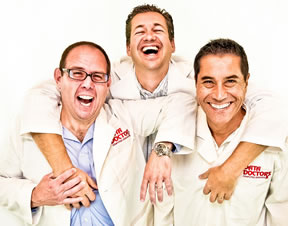 We give quick, one minute tech tips each weekday! Join us on a radio station near you as we talk tech. It's Tech Tips for Non-Tech People! You can post questions on
our Facebook page
anytime!
Original Air Date: Jun 3, 2021
Be Alert for Scam Alerts!
Scammers have continued to modify their scams that try to convince users that their computer has been compromised because it generates money for them.

A common tactic that we have seen more of will use scary-looking warnings that may appear via your browser and in some cases lock it up.

Both Windows and Mac users are potential victims because this isn't an operating system-specific scam as it's done via your browser.

You may come into contact with this somewhat convincing scam on various websites, via phishing emails or even as a link posted on a friend's compromised social media page.

They try to make it look like the security software that you have installed and will often show a toll-free number prominently in hopes that you will call for help.

The thing is, none of the security software companies would ever pop up a phone number for you to call because they couldn't possibly deal with the millions of calls they'd get.

So, from now on, if you see any type of security alert pop up and it includes a phone number to call, you'll know not to fall for it.