Tech Tips for Non-Tech People!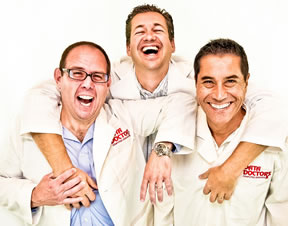 We give quick, one minute tech tips each weekday! Join us on a radio station near you as we talk tech. It's Tech Tips for Non-Tech People! You can post questions on
our Facebook page
anytime!
Original Air Date: Jun 4, 2021
Help Planning Your Next Adventure
Discovery and understanding of others is one of many great benefits of traveling whether it's here at home or abroad.

Asking travel junkies for their go-to resources and methods for uncovering wonderful experiences that are less-known is one approach or you can use a website called 'Culture Trip' to make it easier.

It's simple to start learning about options for any location by simply typing the name of the city you plan to visit in the search box.

Their travel guides will provide you with ideas on things to do, food and drink and places to stay.

Experienced-based activities have grown in popularity and they provide some great tools for finding things that you may never have thought of trying too.

The nice thing about the suggestions at https://theculturetrip.com is that they are compiled by travel professionals and local experts instead of from visitor reviews.

You can start by testing out their website or download their app from your smartphone's app store to begin the search for that next great adventure!