Tech Tips for Non-Tech People!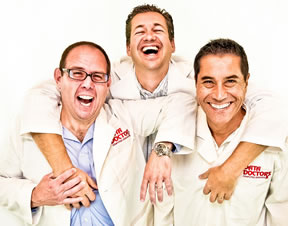 We give quick, one minute tech tips each weekday! Join us on a radio station near you as we talk tech. It's Tech Tips for Non-Tech People! You can post questions on
our Facebook page
anytime!
Original Air Date: Jun 7, 2021
Curiously, Awesome Gift Sites
We've all got those family members or close friends that are so hard to find unique gifts for because they seem to already have everything.

Another difficult gift scenario is those office parties where everyone is expected to bring a goofy gift.

If either of these scenarios presents itself down the road, check out the off the wall options at Perpetual Kid - https://perpetualkid.com or Vat19 - https://www.vat19.com

It's wall-to-wall crazy, unusual gift options that are bound to be the hit with just about anyone that loves unusual items.

You can watch videos demonstrating how some of the items work, so you can really get the full understanding before making a buying decision.

For those with an unusual taste in snacks, these sights can be a goldmine.

Bookmark these sites for those situations down the road where finding crazy gift giving ideas is just wha the doctor ordered!