Tech Tips for Non-Tech People!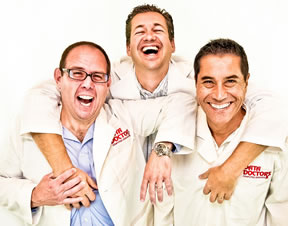 We give quick, one minute tech tips each weekday! Join us on a radio station near you as we talk tech. It's Tech Tips for Non-Tech People! You can post questions on
our Facebook page
anytime!
Original Air Date: Jun 8, 2021
Free Ebooks for Kindle Users
For those that love reading books on a Kindle, we offer today's suggestion which will save you money with free ebooks.

This tip works for the Kindle device or the Kindle app on any mobile device.

Just point your browser to the HundredZeros website http://hundredzeros.com to start exploring the free ebooks that you can use on your Kindle

It's so much faster than bouncing around Amazon.com to find what has actually always been available, but a task to find.

It's a pretty simple resource to use with large images of each book and a list of nearly 30 categories that range from Art & Photography to Best Sellers and Travel.

This is one of those gotta have websites if you have a Kindle, so bookmark it and let your fellow book worms know about Hundred Zeros today!