Tech Tips for Non-Tech People!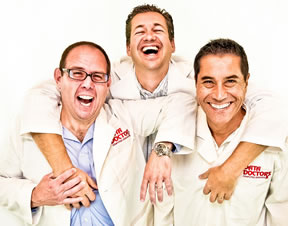 We give quick, one minute tech tips each weekday! Join us on a radio station near you as we talk tech. It's Tech Tips for Non-Tech People! You can post questions on
our Facebook page
anytime!
Original Air Date: Jun 9, 2021
App for the Window Seat
If you're the type that chooses the window seat on a cross-country flight, you've probably often looked down to the ground and caught a glimpse of something curious.



You can try taking a shot with your camera so you can attempt to figure out what it was or you can be prepared for this common situation on your next flight.

T

here's an app called Flyover Country that was developed just for these situations.



The key to using this app is to preload your flight path in it so it can download the details of the items you'll be flying over.

Remember, the GPS in your smartphone can still figure out where you are even if you don't have any type of Internet connection, which is how this app helps you.

It's filled with lots of info including points of interest, which can lead to a much more entertaining flight.


Get started by going to https://flyovercountry.io to download the app!