Tech Tips for Non-Tech People!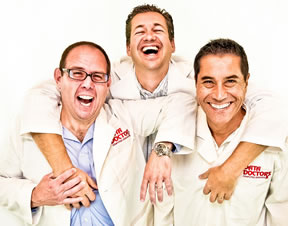 We give quick, one minute tech tips each weekday! Join us on a radio station near you as we talk tech. It's Tech Tips for Non-Tech People! You can post questions on
our Facebook page
anytime!
Original Air Date: Jun 10, 2021
Passing on Your Passwords
A couple of things that we all have no choice but to deal with are death and taxes.

Today's reminder focuses on the first one as it pertains to your digital assets.

Making sure whoever is going to be responsible for settling your estate has your passwords is critical.

It's bad enough to go through the grieving process without the added stress of being locked out of a loved one's accounts.

The fraud prevention tactics built into online accounts will also prove to be a challenge to overcome for the family of the deceased.

The absolutely critical password to make sure you make available is to your email account as that is the key to your kingdom.

Validation processes as well as password reset options all require access to the primary email account.

Even if you forget to leave login information for all your other accounts, making your email account accessible can be truly critical.

No one likes to think about this, but take a minute to work through your own situation so that those that are left behind aren't saddled with the extra grief.