Tech Tips for Non-Tech People!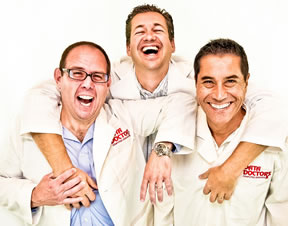 We give quick, one minute tech tips each weekday! Join us on a radio station near you as we talk tech. It's Tech Tips for Non-Tech People! You can post questions on
our Facebook page
anytime!
Original Air Date: Oct 8, 2013
Charity Miles

Download the MP3
Lots of us start our day by running, walking or taking a bike ride because it makes us feel good.

If you regularly exercise and want to feel even better about your daily workouts, consider using the Charity Miles app on your smartphone.

Charilty Miles combines an app that tracks your activity for you, with a charitable connection that allows you to raise money for a charity with every mile of activity.

Bikers can raise 10 cents a mile, while runners and walkers can raise 25 cents a mile for the charity of your choice.

You've probably seen some of your friends posting Charity Miles updates on Facebook and now you know why!

IF you want to help organizations like the Wounded Warrior Project, Autism Speaks, Habitat for Humanity or lots of other awesome charitable groups with something you are already doing every day, join the movement!

The app is available for iPhone and Android users and once you get started, you can proclaim that you are now a sponsored athlete!

Feedback