Tech Tips for Non-Tech People!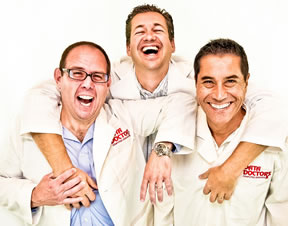 We give quick, one minute tech tips each weekday! Join us on a radio station near you as we talk tech. It's Tech Tips for Non-Tech People! You can post questions on
our Facebook page
anytime!
Original Air Date: Oct 9, 2013
Hello Vino

Download the MP3
White with fish, red with meat…if that's about the extent of your wine knowledge, we've got an app for you!

Hello Vino is a great app for wine newbies that's simple to use and full of great education so you can expand your knowledge beyond chardonnays and cabernets.

With over 10,000 varieties of wine grapes in the world, the best thing about discovering new wines is finding amazing pairings with your favorite foods.

Hello Vino makes it quick and easy. Want to know what wine will go great with a bacon cheeseburger? No problem!

Want to find a great wine to go with the luscious French Brie that you just tasted at the deli counter? Hello Vino!

Looking for the right wine to go with a spicy Thai curry? Hello Vino's got ya covered there too.

AND, If you've ever had that helpless feeling at a restaurant when you get asked to pick a bottle of wine, here's how Hello Vino will save the day. Ask your date or boss or whoever is with you, what they plan to eat.

Find the perfect type of wine in Hello Vino, go to that section of the wine list and you'll be talking like a wine snob in no time flat!

Feedback