Tech Tips for Non-Tech People!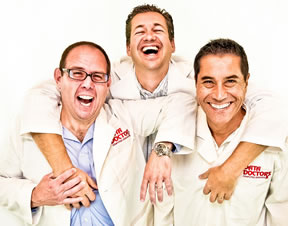 We give quick, one minute tech tips each weekday! Join us on a radio station near you as we talk tech. It's Tech Tips for Non-Tech People! You can post questions on
our Facebook page
anytime!
Original Air Date: Jul 1, 2021
Make Old Speakers Wireless
Being so into technology, it's sometimes difficult to understand why someone tries to make use of old tech, when the new stuff is so inexpensive.



Case in point was a question about adding Bluetooth functionality to older speakers that only work if they are plugged into an audio output.



If the older speakers are very high quality, then it makes sense to spend the money to bring them into the wireless world.



The folks at Logitech understood that some people would like to do this, so they created a Bluetooth audio receiver to make it possible: https://bit.ly/3gZbVwL 



It's a simple device that can connect to your powered speakers directly if they have the 3.5mm mini-headphone plug or through RCA jacks if you want it to go into an older stereo receiver. 



This nifty little device can bring any old audio gear into the wireless realm for a mere forty bucks!