Tech Tips for Non-Tech People!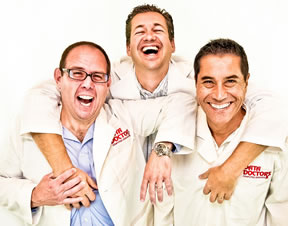 We give quick, one minute tech tips each weekday! Join us on a radio station near you as we talk tech. It's Tech Tips for Non-Tech People! You can post questions on
our Facebook page
anytime!
Original Air Date: Jul 2, 2021
Remove Your Laptop's Battery
No matter how much you spent on your laptop, there's a common issue that you can't escape: degrading battery performance.

As it gets used and recharged, the battery naturally loses small amounts of energy storage over time.

This can be measured based on the number of charge cycles your device has gone through: https://bit.ly/2SvK0ep

Something that can help extend the life of your battery is to remove it, if possible, while you have it plugged into a power adapter for long periods of time.

Not only will you avoid unnecessary charge cycles, but you'll also eliminate the associated heat from both the battery and the CPU in your laptop.

Heat is a big contributor to battery degradation, so anything you can do to avoid is good.

This obviously only works on laptops that have user-replaceable batteries and should only be done when the unit is turned off.

It's also recommended to be plugged into a battery backup just in case the power goes out so you don't lose everything you're working on.