Tech Tips for Non-Tech People!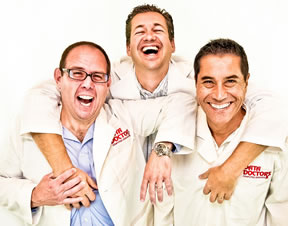 We give quick, one minute tech tips each weekday! Join us on a radio station near you as we talk tech. It's Tech Tips for Non-Tech People! You can post questions on
our Facebook page
anytime!
Original Air Date: Jul 5, 2021
Summer Heat Destroys Batteries!
The heat of summer is upon us and depending upon where you live, it can be unbearable and make you irritable.

Well, your technology feels the same way in the summer and it can dramatically impact your battery life.

Excessive heat can impact batteries to the point that they become useless from just a single incident.

Try to avoid leaving your tech in a hot car and whatever you do, don't allow them to be exposed to direct sunlight for an extended period either.

If you find that your gadgets did get overly hot, it's best to let them return to room temperature if possible before turning them on.

If you use your laptop while lying in bed, be aware of the small vents that can get blocked by placing it on a pillow or bedspread, which also insulates the heat.

The key is to remember that when you're feeling overheated, so are you electronics so act accordingly.