Tech Tips for Non-Tech People!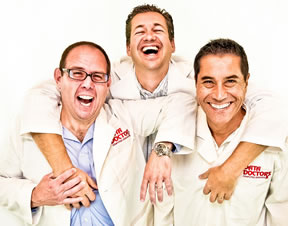 We give quick, one minute tech tips each weekday! Join us on a radio station near you as we talk tech. It's Tech Tips for Non-Tech People! You can post questions on
our Facebook page
anytime!
Original Air Date: Jul 23, 2021
Have You Setup a Breach Alarm?
One of the daily tasks that those in the cybersecurity world do is to check for newly discovered breached passwords.

The underworld is constantly posting these huge lists on the dark web because they know that so many people still use the same password on multiple sites.

Your breached passwords are a big business for hackers, so it's a good idea to keep tabs when someone you've got an account with has been breached.

One tool that will let you know whenever you want is called Breach Alarm https://breachalarm.com

Their database will cross-reference any of your email addresses to see if they have been included in any breaches.

When you learn that an account you have has been breached, it becomes imperative to stop using that password anywhere online.

Breaches are becoming so common that it's a safe bet to assume that any password that's more than 2 or 3 years old has most likely been acquired, so consider changing them to stay ahead of the hackers.