Tech Tips for Non-Tech People!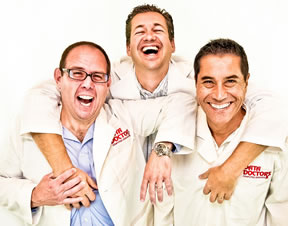 We give quick, one minute tech tips each weekday! Join us on a radio station near you as we talk tech. It's Tech Tips for Non-Tech People! You can post questions on
our Facebook page
anytime!
Original Air Date: Jul 29, 2021
Windows Android Integration App
As our use of both smartphones and computers converge, integrating information across our devices is becoming more of a need.

Those that have an Apple computer and iPhone have seen lots of new options for this integration, but if you use Windows or macOS and an Android device, you'll need an app to do the same.

A platform called Push Bullet will provide this interoperability for when you find things on your computer that you want to have access to on your smartphone.

The communication is established via the combination of a browser-based web app and a mobile app which can both be downloaded here: https://www.pushbullet.com

Once set up, it's easy to share lots of different files, pictures and web links without having to sent them via email.

And just like with the Apple combo, notifications that would normally only appear on your phone will start to appear on your computer.

If you spend all day popping back and forth between your phone and your computer, this may reduce some of that wasted effort!