Tech Tips for Non-Tech People!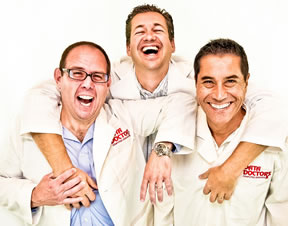 We give quick, one minute tech tips each weekday! Join us on a radio station near you as we talk tech. It's Tech Tips for Non-Tech People! You can post questions on
our Facebook page
anytime!
Original Air Date: Aug 2, 2021
Avoid Hotels with Bad Wi-Fi
Whenever you check into a hotel for either business or pleasure, one of the first things you'll do is connect to their Wi-Fi in hopes that it will be decent.

Finding out that the hotel you chose has useless Wi-Fi speeds after you've checked in is aggravating, so here's how you can avoid it from now on.

There's an awesome website called Hotel Wifi Test and it's created a user-generated database of hotel wifi quality: https://www.HotelWifiTest.com 

This means other guests of the hotel have performed actual speed tests and reported their results to the database.

Not only can you avoid hotels with slow speeds, but you can actually find the best speeds in any city before you book your stay.

Everything you'll want to know about the wifi at any hotel in the database can be found in seconds.

If you decide to start using this for yourself, do your part and test the speeds for others wherever you stay.