Tech Tips for Non-Tech People!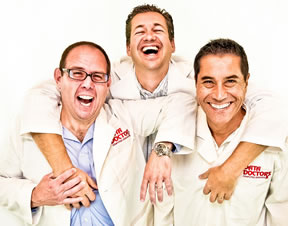 We give quick, one minute tech tips each weekday! Join us on a radio station near you as we talk tech. It's Tech Tips for Non-Tech People! You can post questions on
our Facebook page
anytime!
Original Air Date: Aug 6, 2021
SPAM = 7726 Reminder
If you check your junk message filter on the regular, you'll notice that a large percentage of messages that you're sent are in there.

The reason that junk email is so common is because it's easy to send and unfortunately is somewhat effective, which is why they've turned to text messaging as another way to annoy us.

Remember, the junk message senders don't care about the laws that any country has to fight their spam, so they'll continue to send junk any way they can.

The good news is that you can help fight the spurge whenever you get spam via text messaging by forwarding the entire message to 7726 which spells spam on your phone's keys.

When you do this, it forwards the critical information to your carrier, which helps them keep others from getting the same message.

This problem isn't going to go away any time soon, but we can all pitch in to help reduce the junk messages that we're likely to get down the road, so do you part!