Tech Tips for Non-Tech People!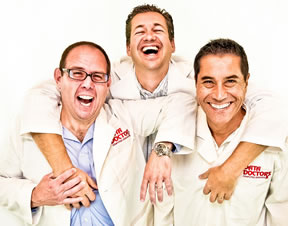 We give quick, one minute tech tips each weekday! Join us on a radio station near you as we talk tech. It's Tech Tips for Non-Tech People! You can post questions on
our Facebook page
anytime!
Original Air Date: Aug 23, 2021
E-Commerce Website Checking Tools
The old saying "if it's sounds good to be true, it probably is" is something that we all need to remember when shopping online.

The Internet is a great way to find those special deals but it's also an easy way to get sucked into a low-priced scam.

Fortunately, there are some simple tools that can help you evaluate any shopping website that you're not familiar with.

'Scam Advisor' offers a simple check by going to https://www.scamadviser.com and typing the website address into their search bar.

Another great tool that we've recommended for years is 'Web of Trust' https://www.mywot.com because you can add a simple plug-in to your browser for insight into any website that you are about to visit.

Tip #2 when doing business with anyone online is to always use your credit card instead of your debit card.

Debit card fraud can directly impact your checking account balance which can cause lots of other financial issues, so always use a credit card and pay it off immediately.