Tech Tips for Non-Tech People!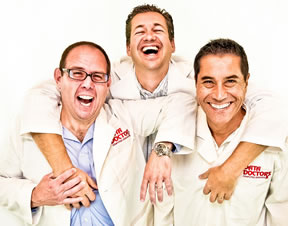 We give quick, one minute tech tips each weekday! Join us on a radio station near you as we talk tech. It's Tech Tips for Non-Tech People! You can post questions on
our Facebook page
anytime!
Original Air Date: Aug 24, 2021
Shared User Profile Dangers
The dangers associated with being online are evolving and learning ways to protect yourself can be a little easier if you think like the bad guys.

They've gotten really good at developing social engineering tactics that simply trick people into their traps.

If you think about the people in your household that are online, it's a bit easier to trick children than it is to trick adults.

Why is this? Because younger users of the computer aren't nearly as concerned about security and are easily tricked by free items such as movies, games or software that would normally cost money.

The reason that this approach has been proven to be effective is that so many households have a computer shared by parents and kids alike.

The real problem is using the same user profile for everyone in the family, so if you aren't having your kids use a separate account, consider changing that immediately.

Creating a limited access account for your kids is possible in every operating system, so if you don't know how to do it, get some help ASAP!