Tech Tips for Non-Tech People!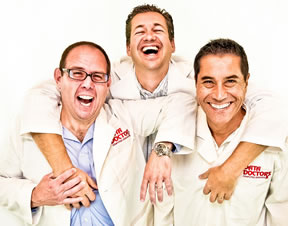 We give quick, one minute tech tips each weekday! Join us on a radio station near you as we talk tech. It's Tech Tips for Non-Tech People! You can post questions on
our Facebook page
anytime!
Original Air Date: Aug 26, 2021
Free Online Transcription Utility
The most accurate way to transcribe a spoken word recording is manually, but that can get complicated.

For starters, you'll generally need to use two programs - one to listen to the recording and another to type what you are hearing.

Starting and stopping while switching back and forth adds to the fun.

If you're ever in need of doing this with any type of sound file, there's a free web tool at https://otranscribe.com that can reduce some of the complexity.

It's not going to do the transcription for you automatically, but it will put all of the tools you need to do the job on one screen.

Once you upload the sound file, the ability to type as well as start and stop the playback are all on one screen.

The ability to change the speed can make it a much more fluid transcription that meets your typing speed.

It's not something most of us need regularly, but when you do, it can be a huge time saver!