Tech Tips for Non-Tech People!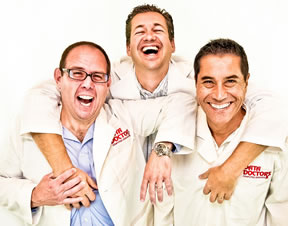 We give quick, one minute tech tips each weekday! Join us on a radio station near you as we talk tech. It's Tech Tips for Non-Tech People! You can post questions on
our Facebook page
anytime!
Original Air Date: Aug 27, 2021
Reminder to Double Check Pricing
Those ads that appear to be following you around the Internet aren't your imagination as the industry uses something known as 'retargeting' to remind folks of an item that they previously showed interest in.

There was a time when we all saw the same thing when we surfed the same things on the Internet, but those days are long gone.

Virtually everyone one of us has a customized view of the Internet based on what we've previously viewed and purchased, our location and a myriad of other variables used by marketing algorithms.

This can also impact the final price you may see for an item as some researchers have discovered.

I have personally seen slightly different offers and pricing in the past based on whether I was on my computer or my smartphone.

Because of that, I started checking with both devices on any large purchases, especially when it's travel-based just to make sure there isn't a better offer.

You may not see this very often, but to me, it's worth the few extra minutes to ensure I'm getting the best price.