Tech Tips for Non-Tech People!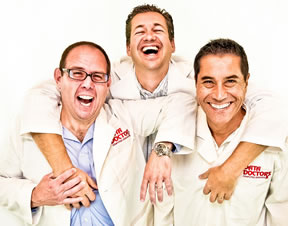 We give quick, one minute tech tips each weekday! Join us on a radio station near you as we talk tech. It's Tech Tips for Non-Tech People! You can post questions on
our Facebook page
anytime!
Original Air Date: Sep 6, 2021
Fun Vocabulary Mastery
One of the downsides of our addiction to our tech is that our general level of vocabulary has diminished.

There are so many made-up words and phrases along with our dependence on auto-correct, but you can do something about it.

The next time you have time to kill and want to improve your vocabulary, check out this site https://www.vocabulary.com 

Whether you're learning English as a second language or it was your major in college, there's always more you can learn.

It's fun because your interactions have been 'gamified' to help the site understand your current level of understanding.

One of the many features of the sites will explain commonly confused words and you can even get involved in group competitions.

It's a really entertaining way to use your spare time and add to your own vocabulary.