Tech Tips for Non-Tech People!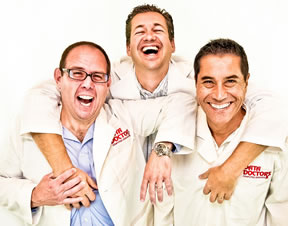 We give quick, one minute tech tips each weekday! Join us on a radio station near you as we talk tech. It's Tech Tips for Non-Tech People! You can post questions on
our Facebook page
anytime!
Original Air Date: Sep 10, 2021
Lock That Front Door!
It's hard not the take the sophisticated technology packed into our smartphones for granted, but it's an incredible feat of engineering.

What should never be taken for granted is protecting all of the sensitive items that are stored throughout the device.

It's important to remember that your smartphone needs the same protection your computer is set up with.

Just as you wouldn't want a stranger to be able to pick up your laptop and have total access to everything on it, your smartphone is even more at risk.

Your first line of defense from this type of compromise is setting up some form of access lock that can be a code, your face or your fingerprint.

Remember, mobile devices are exponentially more at risk because they can be lost or stolen virtually anywhere.

It's silly to worry about back doors if you haven't even locked the front door first!