Tech Tips for Non-Tech People!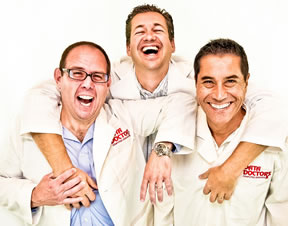 We give quick, one minute tech tips each weekday! Join us on a radio station near you as we talk tech. It's Tech Tips for Non-Tech People! You can post questions on
our Facebook page
anytime!
Original Air Date: Sep 13, 2021
Fun Trivial Info Database
If you're a true foodie, you may know that carrots were originally purple or for those history buffs, that Lincoln created the secret service on the day he was shot.



If you love factoids, there's no better place than the world wide web to learn things that aren't important but very interesting.



With the popularity of inane posts on social media, you're bound to run across these factoids in your weekly reviews, but if you want a more direct path to great tidbits, today's tip is for you.


A website called Now I Know  https://nowiknow.com is a treasure trove of useless factoids that also provides a daily newsletter for those that want to be spoon-fed info.



If you're a trivia buff or like to play trivia games, consider this resource a training ground.

T

The database has been building up for more than a decade, so there's plenty of things to randomly discover by clicking on the Archives link.