Tech Tips for Non-Tech People!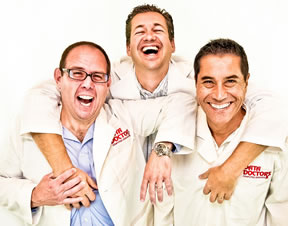 We give quick, one minute tech tips each weekday! Join us on a radio station near you as we talk tech. It's Tech Tips for Non-Tech People! You can post questions on
our Facebook page
anytime!
Original Air Date: Nov 25, 2021
Discover Open Source Software
Computer hardware is pretty useless without useful software programs, which can end up costing as much, if not more, than your computer.

While the big-name programs are what most people end up buying, there are alternative programs that can perform the same function at a much lower cost.

There are many software programs that are known as 'open source' options that are available to anyone that wants to try them out.

A great tool for finding this type of inexpensive software is located at: https://alternativeto.net

Not only can it help you discover these new options, but the website also provides feedback and comments from others that have already tried each program.

Just type the name of the expensive program into the search bar at the site and you'll get a list of alternatives that could be just what you're looking for.