Tech Tips for Non-Tech People!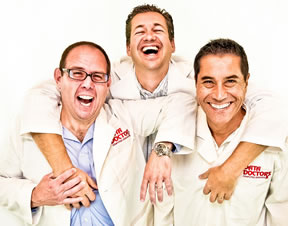 We give quick, one minute tech tips each weekday! Join us on a radio station near you as we talk tech. It's Tech Tips for Non-Tech People! You can post questions on
our Facebook page
anytime!
Original Air Date: Nov 26, 2021
Free App Considerations
Those wonderful apps have turned what was once simply a voice communication device into miniature marvels in the palms of our hands.

On top of that, how wonderful is it that there are so many free apps to choose from?

As it turns out, free is not always free when you consider the big picture of these apps.

Both your cellular data usage and battery usage can be impacted by the use of free apps on the regular.

Researchers have actually studied this issue and published real data on the consumption of power and data which can be significant.

They can also chew up valuable memory with the ads they deliver, which can impact everything you do on your smartphone.

An additional consideration is the privacy implications of 'free' apps since they can only make money from tracking your usage.

The next time you have to choose between a free app and one that might cost a buck or two, it may be a very good return on investment.