Tech Tips for Non-Tech People!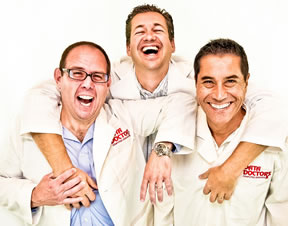 We give quick, one minute tech tips each weekday! Join us on a radio station near you as we talk tech. It's Tech Tips for Non-Tech People! You can post questions on
our Facebook page
anytime!
Original Air Date: Nov 29, 2021
Faster Classified Item Searches
The days of manually searching through classified ads in the physical world was disrupted by a website we all know as Craigslist.

Searching for those one of kind or used items has gotten easier via the Internet, but today's tip will take it to another level.

If you spend lots of time searching for items on Amazon, eBay or Craigslist, today's tip is for you.

An awesome all-in-one search tool exists for all three sites at Search Tempest https://www.searchtempest.com 

Instead of having to go to each site to search for the same item, switch to Search Tempest to make it much more efficient and eliminate some of the geographic issues that exist on Craigslist.

Bargain shoppers will find this to be a power tool because of all the awesome filtering options that make it more efficient to do extensive item searches.