Tech Tips for Non-Tech People!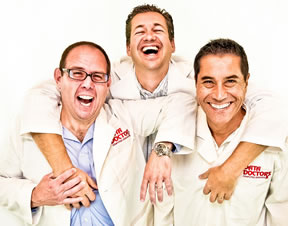 We give quick, one minute tech tips each weekday! Join us on a radio station near you as we talk tech. It's Tech Tips for Non-Tech People! You can post questions on
our Facebook page
anytime!
Original Air Date: Nov 30, 2021
The Ultimate Spam Beater!
With virtually every interaction we have online, there's a good chance that you'll be asked for an email address as part of the process.

For those interactions where you only need to have a valid email address to get something you want, but won't need to interact with them ever again, there's a clever and free option.

A website that calls itself '10 Minute Mail' provides random email addresses that are only good for ten minutes.

Start by visiting https://10minutemail.com which will publish a generic email address and a counter that starts at 10 minutes.

You stay on this page to also receive the intended message and if you need to extend the time that you use the account, simply tap the button to add another 10 minutes.

Keep in mind, this is a really bad option if you'll ever need to reuse the email address because no matter what address you use, all messages are deleted after 10 minutes and you can't request the same one again.