Tech Tips for Non-Tech People!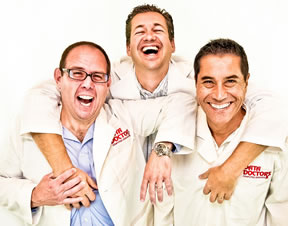 We give quick, one minute tech tips each weekday! Join us on a radio station near you as we talk tech. It's Tech Tips for Non-Tech People! You can post questions on
our Facebook page
anytime!
Original Air Date: Dec 26, 2013
Getting the data from your old pc to your new

Download the MP3
If you got a new computer during the holiday season, as the excitement of that new shiny speedster starts to wear off, a small bit of reality kicks in…

Your new computer doesn't have all your precious data, bookmarks, contacts or anything that makes your computer, your computer.

There are a number of methods for getting everything transferred but it can get a little labor intensive and time consuming.

The other problem is that you have to know exactly what you want at that moment so you don't have to do it all over again.

Here's a suggestion that will give you a little more time to figure out what you want and add another layer of security.

Take the hard drive out of your old computer and put it into an external USB enclosure so it can connect to your new computer.

This allows you to slowly transfer your data, contacts, bookmarks or whatever you want from your old system as you realize you need it.

And, when you're sure you got everything on the computer, you can turn the old hard drive into a backup drive!

Feedback