Tech Tips for Non-Tech People!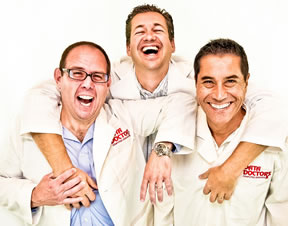 We give quick, one minute tech tips each weekday! Join us on a radio station near you as we talk tech. It's Tech Tips for Non-Tech People! You can post questions on
our Facebook page
anytime!
Original Air Date: Dec 25, 2013
Help-a-thon

Download the MP3
Electronic gadgets continue to be amongst the most popular gifts during the holiday season, which can result in some frustration the day after Christmas.

Getting a new gadget up and running often comes with a learning curve, especially if you've never used it before and that's where we might be able to help.

Every year on the day after Christmas, we hold our annual Help-a-thon via our Facebook page. Ask any tech question about any tech gadget and we'll do our best to help you through the learning curve.

Need help connecting that new gadget to your home wireless network or how to sync that new tablet with your music collection? We can help

Not sure if you should keep that new gadget or exchange it for something different? We'll be happy to give you our two cents!

Just hop on over to Facebook.com/DataDoctors tomorrow morning and hit us with all your tech questions so we can make your new gadget less stressful and more fun!

The Data Doctors help-a-thon is our way of being Santa's tech helpers to those that might need a hand!

Feedback