Tech Tips for Non-Tech People!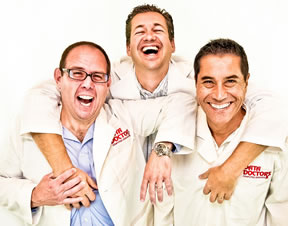 We give quick, one minute tech tips each weekday! Join us on a radio station near you as we talk tech. It's Tech Tips for Non-Tech People! You can post questions on
our Facebook page
anytime!
Original Air Date: Jan 1, 2014
Start the New Year clean

Download the MP3
It's the beginning of a new year and we all tend to think about a fresh start for just about every phase of our lives.

While you're in the mindset, take a minute to look at your smartphone…count how many apps you have installed?

Now count how many of them you actually use? If you're like most smartphone owners, you have dozens of useless apps clogging up your phone and the ones you use are spread all over the place.

Not only is it good to remove apps to free up space, most apps also asked for permission to access some of your private info when you installed them.

If you really don't use the app, don't continue to allow these apps to gather data on you or your social network profiles.

You're bound to run into apps that you think you might use if you remember you have them, so move then to your home screen to see if you will.

Remember, your smartphone is a treasure trove of information that app companies would love to gain access to…that's generally the exchange for getting a free app, so make sure it's worth it!

Feedback