Tech Tips for Non-Tech People!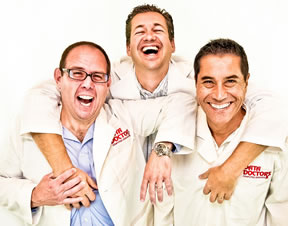 We give quick, one minute tech tips each weekday! Join us on a radio station near you as we talk tech. It's Tech Tips for Non-Tech People! You can post questions on
our Facebook page
anytime!
Original Air Date: Jan 13, 2014
Ultra HD TV content on its way

Download the MP3
CES just wrapped up in Las Vegas and one of the more significant bits of news that got lost in all the hype surrounding new gadgets came from Google, Amazon and Netflix.

They all announced support for 4K video streaming for the new Ultra High Definition sets that were all the talk of this year's show

Ultra High Definition TVs have 4 times the resolution of your current HD TV, but hey initially cost $20K and $25K and no content to speak of.

This year we saw Ultra HD sets from every major manufacturer with prices slated to hit the $1000 mark before the end of the year.

With the widening support of 4K content and affordable 4K video cameras from companies like Sony and GoPro, the Ultra HD platform is well on its way.

Based on development cycles and marketing calendars, I'm predicting the sweet spot for upgrading your TV this year will be in the fourth quarter so don't get too excited just yet.

BTW, as with all electronics, avoid the lowest priced models, especially when it's new technology as it usually means that they had to cut corners to hit a price point.

Feedback