Tech Tips for Non-Tech People!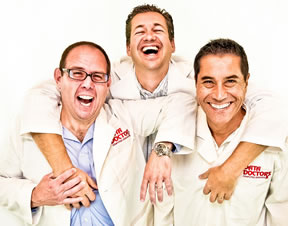 We give quick, one minute tech tips each weekday! Join us on a radio station near you as we talk tech. It's Tech Tips for Non-Tech People! You can post questions on
our Facebook page
anytime!
Original Air Date: Feb 11, 2014
My permissions

Download the MP3
You may have noticed that most sites on the Internet these days will allow you to use one of your social media accounts to sign up for a free service.

They present it as a much faster way to get into the site, but you're exchanging your profile info for faster access to the info you seek.

Many apps will do the same thing and before you know it, you've unwittingly given permission to dozens of companies to access your profile info.

Buried deep in the settings of each of your networks is the ability to revoke access, if you know how to find it.

To make it easier, checkout a website called http://MyPermissions.org. My Permissions makes it really easy to find the setting for all the major networks.

Just click the icon for Facebook, Twitter, Google or whichever network you're on and you're taken right where you need to go.

They also allow you to sign up for alerts whenever a new app gains access to your profile and offer mobile apps so you can clean on the go.

Feedback