Tech Tips for Non-Tech People!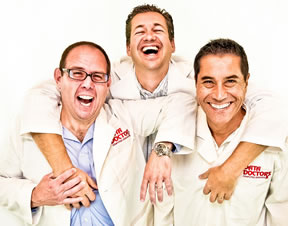 We give quick, one minute tech tips each weekday! Join us on a radio station near you as we talk tech. It's Tech Tips for Non-Tech People! You can post questions on
our Facebook page
anytime!
Original Air Date: Feb 12, 2014
Appointment Setting Made Easy

Download the MP3
I recently had a friend ask me to help them find an online appointment setting app for their small business, because they were spending way too much time doing it via e-mail and phone.

The parameters they gave me was that it needed to be simple, free and able to allow customers to pay online in the future.

My suggestion? A site called http://www.acuityscheduling.com

If you're in any kind of a business that requires you to set appointments, having a single place where your customers can book their own appointments can save you a ton of time and Acuity Scheduling does just that.

The basic service is free, but if you want customization or the ability to take credit cards via the scheduling system, you'll need to spend $10 to $20 a month.

The flexibility and simplicity of the site allowed me to help my friend get setup in less than 15 minutes so that all they had to do was create a book an appointment link from their website.

You can sync with popular calendar apps, create group appointments and it even knows which time zone everyone is in.

Feedback