Tech Tips for Non-Tech People!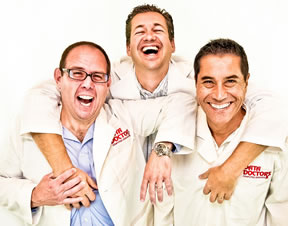 We give quick, one minute tech tips each weekday! Join us on a radio station near you as we talk tech. It's Tech Tips for Non-Tech People! You can post questions on
our Facebook page
anytime!
Original Air Date: Feb 13, 2014
Free online media recorders

Download the MP3
If you ever want to download a YouTube video so you can watch it when you're not online or if you want to convert a music video into an MP3 file, it's actually a piece of cake!

There are a number of sites that offer this service, but the one I like to use is http://dirpy.com because its simple to use and really quick.

All you do is copy the Youtube video link and paste it into Dirpy to get a screen of download options.

If you just want the audio, choose the format quality and click the download button.

If you want the entire video, you can choose low resolution to save space or HD to get the 720p version of the video...it's just a click away.

Once you download the audio or video you want, just put it into your various libraries or sync it up with your mobile devices and you're good to go.

If you're about to go on a long trip with young children, it's an easy way to grab lots of content that'll keep em occupied for free!

Feedback