Tech Tips for Non-Tech People!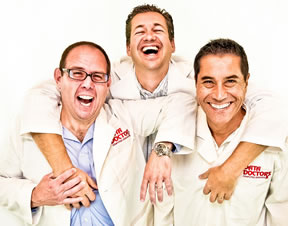 We give quick, one minute tech tips each weekday! Join us on a radio station near you as we talk tech. It's Tech Tips for Non-Tech People! You can post questions on
our Facebook page
anytime!
Original Air Date: Feb 27, 2014
Easy way to Learn the Guitar

Download the MP3
If you're one of the millions that wishes they could play something cool on a guitar but you're not willing to commit to taking lessons, I've got an option for you.

Being able to visualize things is very helpful when you are trying to learn something new and that's how an app called CoachGuitar approaches it.

Forget the music theory, learning chords and tablature, you just want to be able the strum some lines from Stairway to Heaven or Stand By Me right?

CoachGuitar walks you through how to play riffs from popular songs via videos and an animated fretboard.

It shows you where you should put your fingers and which strings to strum so you can quickly learn some familiar tunes.

It's like having a virtual guitar teacher on your mobile device

The basic app and lessons are free, but If you really get into it, you can buy lessons for lots of other popular songs.

Coach Guitar is currently available for iPhone and iPad users with an Android version on its way.

If you're ready to start shredding, visit http://www.coachguitar.com to download the app!

Feedback