Tech Tips for Non-Tech People!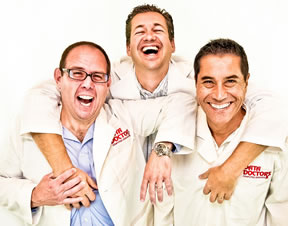 We give quick, one minute tech tips each weekday! Join us on a radio station near you as we talk tech. It's Tech Tips for Non-Tech People! You can post questions on
our Facebook page
anytime!
Original Air Date: Apr 21, 2014
Google Docs Add-ons

Download the MP3
Let's start the week off with a productivity tip for all of you that use Google Docs.

A recent addition to the Google Docs and Sheets platform is called Add-ons and it's truly a hidden gem!

You can add features like Avery Label Merge or e-mail merge with Mailchimp accounts as well as an add-on called Hello Sign for digital signatures.

Want to create a quick table of contents in the sidebar from your documents? There's an add-on for that! Need to send a fax? There's an add-on for that too!

Charts, mindmaps, flowcharts and music notation are just the beginning of this new evolution of Google's free online alternative to Microsoft Office.

To access the available add-ons, just open a document or sheet and click on the Add-ons menu towards the top right and then on Get Add-ons.

Once you install an add-on, it's available across all your documents and spreadsheets, old or new.

There are lots of interesting options that's bound to grow as more developers jump into the pool, so make sure to check back on a regular basis to take advantage of these awesome free tools!

Feedback