Tech Tips for Non-Tech People!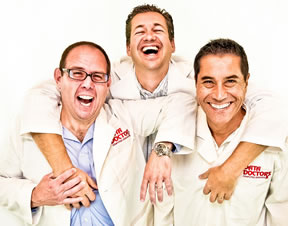 We give quick, one minute tech tips each weekday! Join us on a radio station near you as we talk tech. It's Tech Tips for Non-Tech People! You can post questions on
our Facebook page
anytime!
Original Air Date: Apr 28, 2014
Taskrabbit

Download the MP3
The internet and mobile apps are changing the way we do just about everything.

Now you can include finding someone to run errands or do odd jobs around the house or office with a website called TaskRabbit.

The aim of this web service is to connect those that have tasks with those that are nearby and willing to do those tasks.

You start by describing your task along with when and where it needs to be done.

You can decide what you're willing to pay or ask for bids to start getting offers from Taskrabbits.

If you have virtual tasks like vacation planning, research or proofreading, your Taskrabbit live anywhere.

Once you pick your Taskrabbit, you only pay when the task has been completed to your satisfaction.

Taskrabbits all have to go through a vetting process that includes a background check and reviews by others are also posted to help you decide who to hire.

If you're a company looking for a temporary workforce for a specific project, you might find this network useful.

If your to-do lists are getting out of control, see if the taskers at TaskRabbit.com can lend a hand!
Feedback