Tech Tips for Non-Tech People!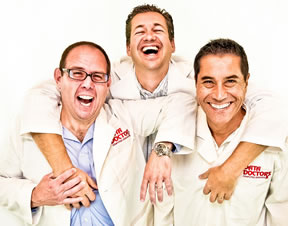 We give quick, one minute tech tips each weekday! Join us on a radio station near you as we talk tech. It's Tech Tips for Non-Tech People! You can post questions on
our Facebook page
anytime!
Original Air Date: Jul 15, 2014
Gesture Based Selfies

Download the MP3
The selfie has become such a social phenomenon, just about everyone has a picture of themselves holding the camera as far away as possible.

Holding your position and tapping on the button without shaking the camera is something that many of us struggle with.

And group selfies become even more challenging especially if your arm isn't that long.

There are a number of physical attachments known as selfie sticks that you can use, but who wants to carry something like that around all the time.

An interesting approach to helping out with this first world problem is an app called GoCam from a Swedish company called Crunchfish.

GoCam is a gesture based app that works on any iOS device that has a camera.

You just setup your iPhone or iPad with the screen facing you, either holding it or propping it up, then follow a gesture routine that tells the app when you're ready to take the picture.

GoCam can really expand your options for making sure no one gets left out of a group shot from now on.

Give it a shot, Search for GoCam! in the Apple App Store.

Feedback