Tech Tips for Non-Tech People!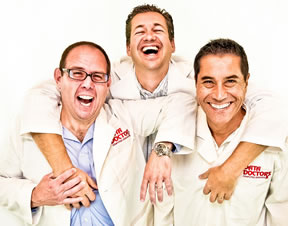 We give quick, one minute tech tips each weekday! Join us on a radio station near you as we talk tech. It's Tech Tips for Non-Tech People! You can post questions on
our Facebook page
anytime!
Original Air Date: Jul 16, 2014
Copy Bubble

Download the MP3
I find myself using a smartphone to accomplish more and more of the productivity tasks that in the past would have had to wait until I got in front of one my computers.

When I'm communicating with others and need to copy multiple items like URLs, pictures or various text, the back and forth to complete the message can get a bit laborious.

If you're an Android user and struggle with this inefficient way of copying information, checkout an app called Copy Bubble.

Copy Bubble does what the name implies. Once you open the app, whenever you copy anything from anywhere, you'll see an orange bubble appear with a number representing an item count.

Each item that you copy get's compiled in chronological order and stays in the clipboard until you delete it.

The bubble floats over any app, so when you want to paste any or all of the information that you've copied, just tap the bubble and select what you want to use.

If you've copied a web address, you can even preview it in Copy Bubble before you paste it.

Copy Bubble is free and available in the Google Play Store.

Feedback