Tech Tips for Non-Tech People!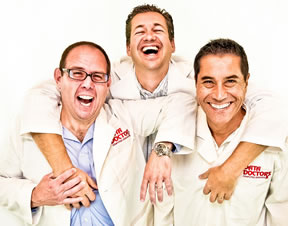 We give quick, one minute tech tips each weekday! Join us on a radio station near you as we talk tech. It's Tech Tips for Non-Tech People! You can post questions on
our Facebook page
anytime!
Original Air Date: Aug 6, 2014
Google Maps Tips

Download the MP3
If you use Google Maps on your smartphone on a pretty regular basis, like me, you may have missed a subtle but powerful addition to the app.

You're likely familiar with the icon at the bottom corner of the app, which tells the map to find your current location.

Well, if you have the latest update, right next to it is the new Explore icon which is a really handy feature, especially if you're in unfamiliar territory.

When you tap the Explore icon, Google will present you with nearby places to eat and drink, watch a movie, catch some live music or popular attractions.

By default, it shows what's near you within a 20 minute drive, but you get to decide what you consider near you right down to a 5 minute walk.

It also defaults to what is near you and open, but you can change the times to reflect what will be open in the morning or at night if you are doing some planning.

There are a lot of apps that focus on finding things around you, but the convenience of having it right in Google Maps is hard to beat.
Feedback