Tech Tips for Non-Tech People!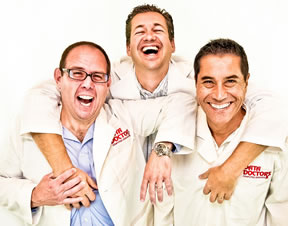 We give quick, one minute tech tips each weekday! Join us on a radio station near you as we talk tech. It's Tech Tips for Non-Tech People! You can post questions on
our Facebook page
anytime!
Original Air Date: Aug 7, 2014
Stop using IE

Download the MP3
Today's tip is pretty straight forward and really important to follow… Stop using Internet Explorer to browse the Internet.

For years, I've recommended that you stop using Microsoft's Internet Explorer and use either Mozilla's Firefox or Google's Chrome for speed and flexibility reasons.

Well now, there's even more of a reason to stop using the Blue E when you hop on the Internet...security flaws.

Internet Explorer has set the all-time record for security flaws this year with 133 of them reported in just the first half of this year.

All browsers deal with vulnerabilities and security flaws, but Internet Explorer has had 3 times more than Firefox or Chrome so far this year.

One of the reasons that Internet Explorer tends to be targeted by attackers is that they assume you're less tech savvy and easier to exploit if you're still using it.

It's the default browser in Windows, so lots of non-technical folks just go with what came with the computer.

If you're still using Internet Explorer on a daily basis, you really should make the change for safety's sake.
Feedback